Employment
If you are a caring, compassionate individual, who really wants to make a difference in someone's life then we would like you to become a part of the dFs family! We provide opportunities for you to increase your skills through paid training opportunities. In addition to training opportunities, dFs provides a competitive benefit package. You can apply for some employment positions and other opportunities online.
Caring Individuals WANTED
Great Benefits which May Include:

Medical, prescription drug, dental, vision, and life insurance
Paid time off
Weekend uplifts for residential positions
Holiday uplifts
Short-term disability insurance
401k retirement plan
Employee referral incentives
Discounts on cell phone services
Travel reimbursement
Educational leave
Paid training
Good opportunities to earn overtime pay
Starting wage $13.00 an hour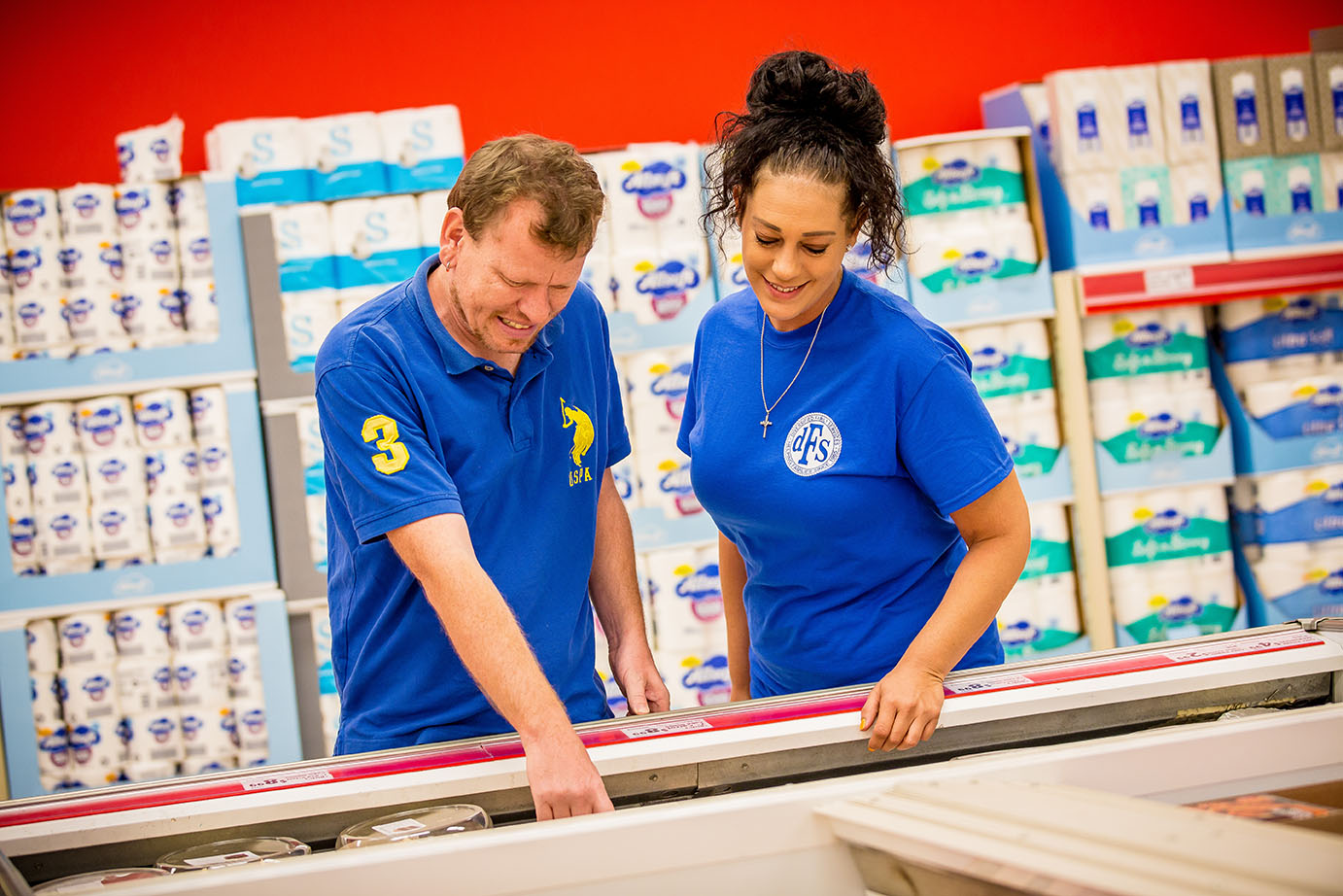 ACCOUNTANT-REPRESENTATIVE PAYEE
POSITION OVERVIEW
This is a full-time position (40 hours per week).  The hours will be Monday through Friday 8am – 4:30pm.  This position is responsible for providing accounting support for individuals with Intellectual Disabilities.  This job entails to properly organize and manage the individual's funds and their benefits.
ESSENTIAL DUTIES
Verify and reconcile bank statements
Review records of accounts and input entries into proper accounts
Develop and implement proper keeping of financial records, making use of current technologies
Post debits and credits to the client's account
Provide annual reporting to the Social Security Administration
Attend team meetings to discuss the individual's finances and budget
Develop and implement accounting procedures by analyzing current procedures; recommending changes
Protect organization's mission and vision by keeping information confidential
OTHER SKILLS
Must be organized and detailed oriented
Have experience with accounting software
Knowledge of accounts receivable and accounts payable
Present a positive and professional attitude
Proficient in Microsoft Office (Word, Excel, Outlook, Publisher)
Ability to identify problems and to propose feasible solutions
Ability to maintain accurate records
Knowledge of Organization's Policies and Procedures
Interpersonal/Human Relations skills
REQUIREMENTS
Two (2) years of Accounting experience
Experience with individuals with disabilities preferred
Bachelor's degree in accounting or finance is preferred
Salary will be determined based on degree and experience.   Salary range-$35,000-$40,000.
This position earns Paid Time Off and is eligible for Medical, Dental, Vision Insurance, Life Insurance, and Short-term Disability.
Submit resume with cover letter summarizing experience and education, referencing ACCOUNTANT-REP PAYEE to sllewellyn@diversifiedfamily.org or fax to (724) 346-0366 by 9am Wednesday, March 4, 2020.
EOE
M/F/V/D
Direct Support Professionals
The employees who provide direct care and support at dFs are called Direct Support Professionals. Our agency is committed to providing on-going training for our staff. We are required to give DSPs (24) hours of training per year, but we often surpass this expectation. We are constantly having our staff update their knowledge by having them go to trainings so we remain current with new approaches for support and the State's philosophy. We also distribute materials for the staff to read and summarize regularly.
dFs has OPEN RECRUITMENT for Direct Support Professionals. See if you pre-qualify for the position!
Administrative & Clerical Positions
Administrative & Clerical Positions – This is CLOSED RECRUITMENT. We only accept resumes when there is a current listing on our JOB POSTING BOARD
Pre-application to Be a Lifesharing Provider
A Lifesharer provides a host home to a child or adult who has intellectual disabilities, and offer individuals the opportunity to be part of a family and community.