Employment
If you are a caring, compassionate individual, who really wants to make a difference in someone's life then we would like you to become a part of the dFs family! We provide opportunities for you to increase your skills through paid training opportunities. In addition to training opportunities, dFs provides a competitive benefit package. You can apply for some employment positions and other opportunities online.
Caring Individuals WANTED
Great Benefits which May Include:

Medical, prescription drug, dental, vision, and life insurance
Paid time off
Weekend uplifts for residential positions
Holiday uplifts
Short-term disability insurance
401k retirement plan
Employee referral incentives
Discounts on cell phone services
Travel reimbursement
Educational leave
Paid training
Good opportunities to earn overtime pay
Starting wage $14.00 an hour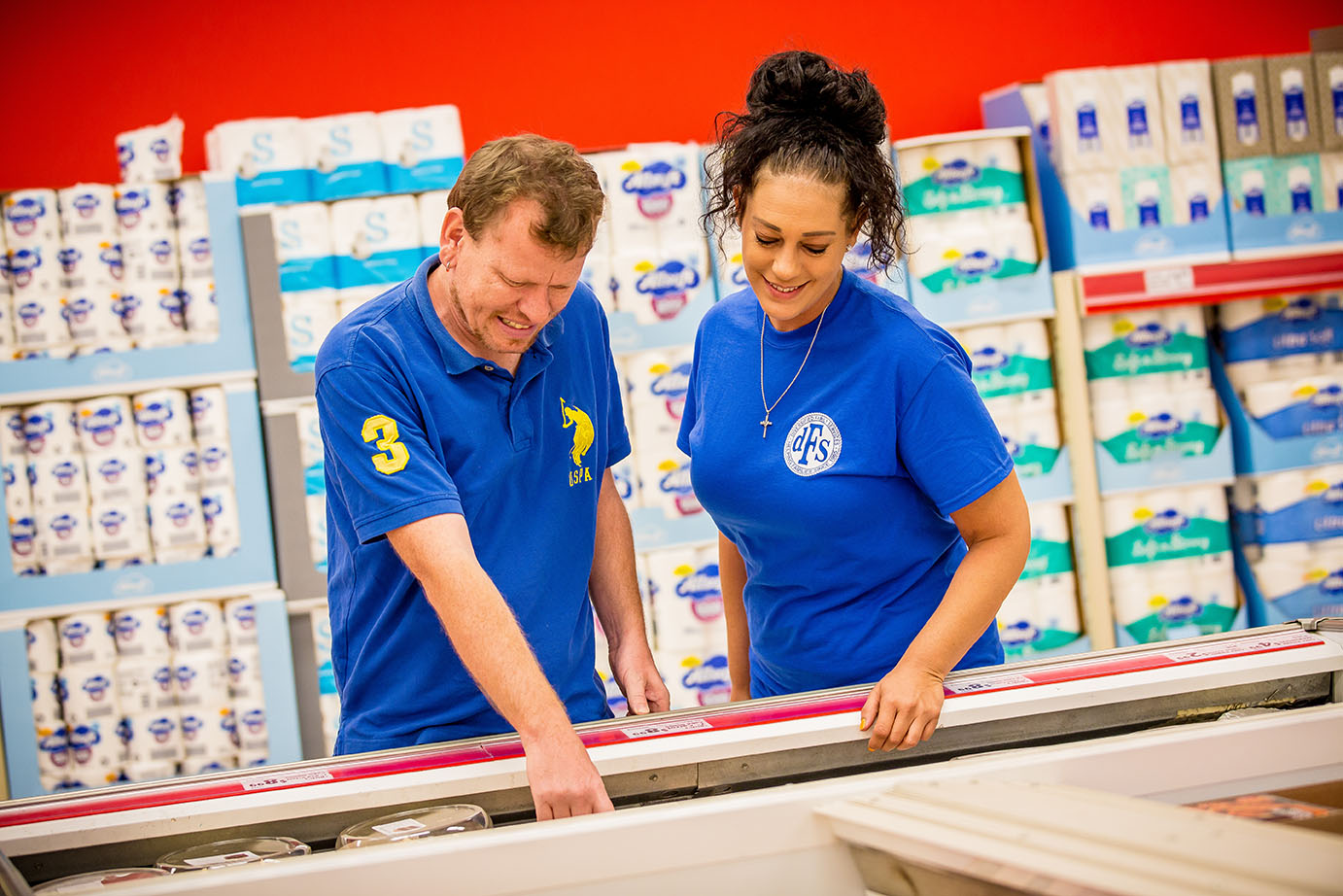 No Professional Job Postings at this Time – please see below for Direct Support Professional (DSP) recruitment
Direct Support Professionals
The employees who provide direct care and support at dFs are called Direct Support Professionals. Our agency is committed to providing on-going training for our staff. We are required to give DSPs (24) hours of training per year, but we often surpass this expectation. We are constantly having our staff update their knowledge by having them go to trainings so we remain current with new approaches for support and the State's philosophy. We also distribute materials for the staff to read and summarize regularly.
dFs has OPEN RECRUITMENT for Direct Support Professionals. See if you pre-qualify for the position!
Administrative & Clerical Positions
Administrative & Clerical Positions – This is CLOSED RECRUITMENT. We only accept resumes when there is a current listing on our JOB POSTING BOARD
Pre-application to Be a Lifesharing Provider
A Lifesharer provides a host home to a child or adult who has intellectual disabilities, and offer individuals the opportunity to be part of a family and community.